Stephen Dybwad
Stephen J. Dybwad | Highly Individualized Financial Guidance
Could Investing In Treasuries Be A Mistake?
US Treasuries are considered the safest investment in the world.
The yield on US Treasuries over the past few months has created great concern over exactly where to deposit money that needs to be safe. US Treasuries have always been considered the safest possible place to keep the money.Since the Coronavirus scare drives the panic selling, trillions of dollars have poured into the safe haven of US Treasuries. Concern over so much demand for safety has placed Trillions of dollars at risk of yield loss should the correction come. Many investors are sitting on the fence, waiting to see if the Federal Reserve will lower the discount rate yet again. Smart money is betting a lowering of the rate will happen. If that happens, a built-in increase in Treasury yield will create a massive profit, but to access the profit will cause an even bigger problem for those seeking safety, what to buy next?
Continuing to buy and hold Treasuries with another lowering of the discount rate would expose new buyers of Treasures to lower valuation if and when the correction comes.
Treasury owners who already owned bonds and bills even purchased with yields in the 2% range, have positioned themselves to make huge profits. With current 10 Year Treasury yields hovering as low as .5% yields, 2% sounds like a real winner.Within the past few weeks, many investors have rested their investments by merely moving to cash or short-term Treasuries such as bills. While Treasuries have traditionally been a solid choice for parking safe money, with the wild swings in this asset class recently has moved this staid choice the volatile class. Finding a place to deposit safe money is becoming more and more difficult. Moving to cash in banks at least stops the volatility risk.Whatever class you choose, make sure you fully understand the risk and know that with this crazy volatile market, issues that would never be a factor are becoming the norm.
Stephen Dybwad
Stephen J. Dybwad | Highly Individualized Financial Guidance
Cincinnati, OH, Louisville, KY, Indianapolis and Madison, IN,
stephen.dybwad@retirevillage.com
(800) 959-3526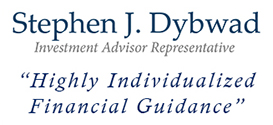 Looking For Answers?
Download our Safe Money Guide and learn more about safe retirement options that can help you achieve your retirement goals safely - FREE!